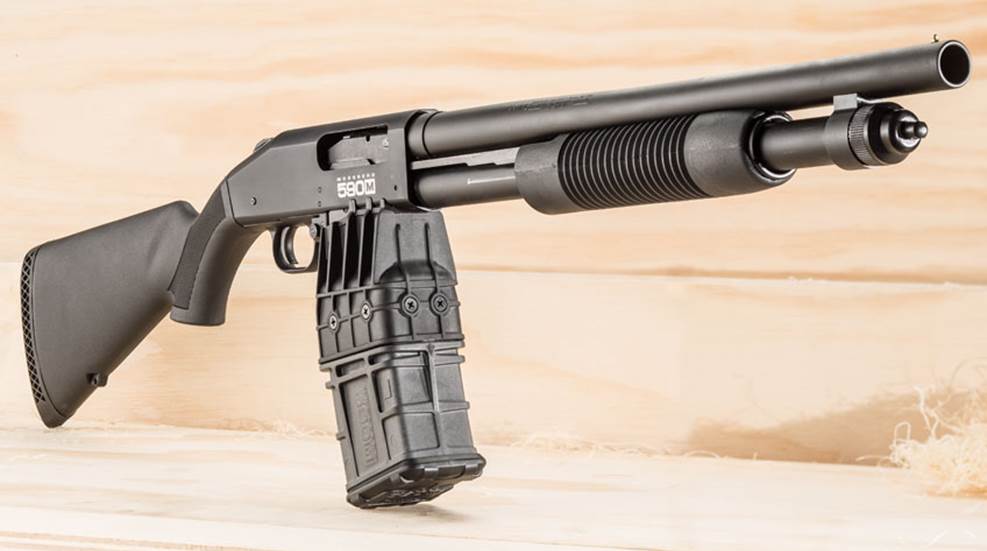 Mossberg's Model 590 is a quintessential American pump-action shotgun, and the new 590M introduces the benefits of detachable box magazines to what has previously been a strictly tube-fed platform.

Mossberg is kicking off the new year by introducing a detachable-box-magazine-fed version of the company's venerable Model 590 pump-action shotgun: the Model 590M.

Henry's design team went back to the drawing board in order to construct a hunting gun capable of reaching out to and well past the 200-yard mark.

At least one observant American Rifleman reader noticed that the "Opening Shot" for the July 2015 issue had a reference to a quirky, somewhat violent, movie involving petty British criminals.