Support NRA American Rifleman
DONATE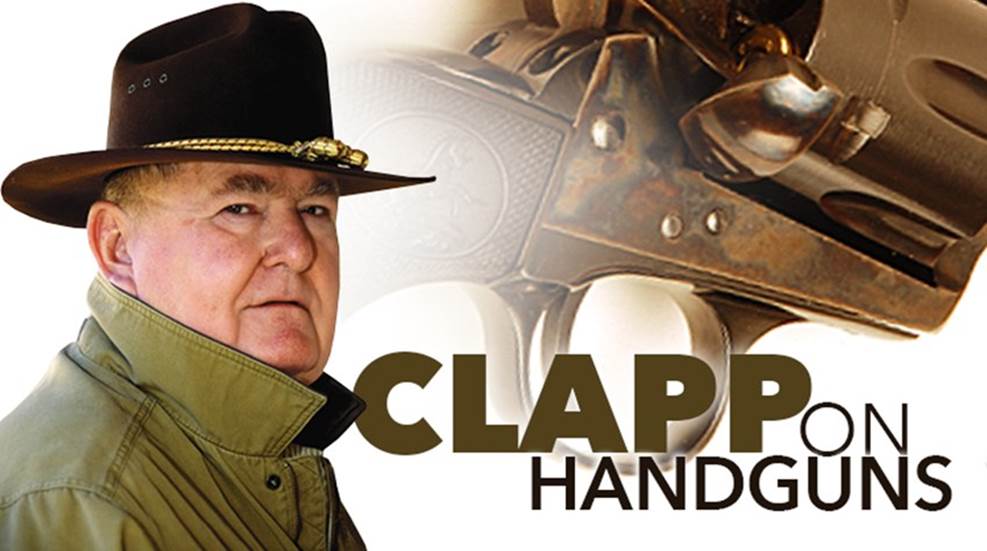 Occasionally, the relationship between the .38 S&W and .38 S&W Special rounds comes up in discussion. Both cartridges were developed for and first used in Smith & Wesson revolvers. The slightly shorter .38 S&W came along circa 1877 and was designed for a succession of breaktop revolvers beginning with the Baby Russian.
About 20 years later, the company wanted an improved .38 cartridge for their medium-frame Hand Ejector known as the Military & Police model. Somewhat longer and more powerful, the .38 S&W Special was the result. It became one of the bread and butter cartridges of the 20th Century. It is still made in many loadings, as is the M&P revolver.
Oddly enough, that K frame revolver was also used for hundreds of thousands of .38 S&W revolvers for forces of the United Kingdom during WWII. The Brits used it with a 200-grain round nosed bullet and called it the .38/200.
It is important to understand that the .38 S&W Special is not a lengthened version of the .38 S&W. The shorter and less powerful .38 S&W is larger in case and bullet diameter and usually will not slide into a .38 Special chamber.
Beware of WWII British surplus S&W revolvers which had their chambers lengthened to take .38 Specials. They didn't work well because the rear of the chamber was oversized for the larger .38 S&W round. Hot .38 Specials often split when fired in one of these mutilated guns.
If in doubt, take it to a competent gunsmith for examination. In a proper revolver, the old .38 S&W – still loaded by Remington – is a good cartridge.