Figurative egg was planted all over his political face after he quipped, "…there are neighborhoods where it's easier for you to buy a handgun and clips than it is for you to buy a fresh vegetable…" during a town hall meeting in South Carolina. Even the Washington Post got into the rhubarb by posting an article that took the steamy claim to task.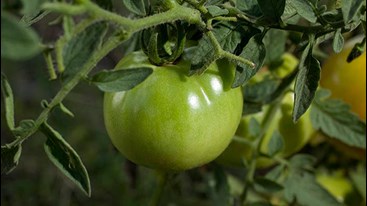 I don't know about you, but I've always found background checks for broccoli annoying and waiting periods for lettuce wilting. Then there's the proof of residency for a rutabaga, straw spinach purchases that'll fry your bacon and import bans on Brussel sprouts. At least we can still buy long vegetables like celery, zucchini and cucumbers in adjoining states. 
Rather than continue to beet on this subject, I'll end with a promise no more articles like this will turnip until another fruity statement leeks from the administration. Something should ripen in an hour or so—for that I apologize.