by
posted on June 8, 2009
Support NRA American Rifleman
DONATE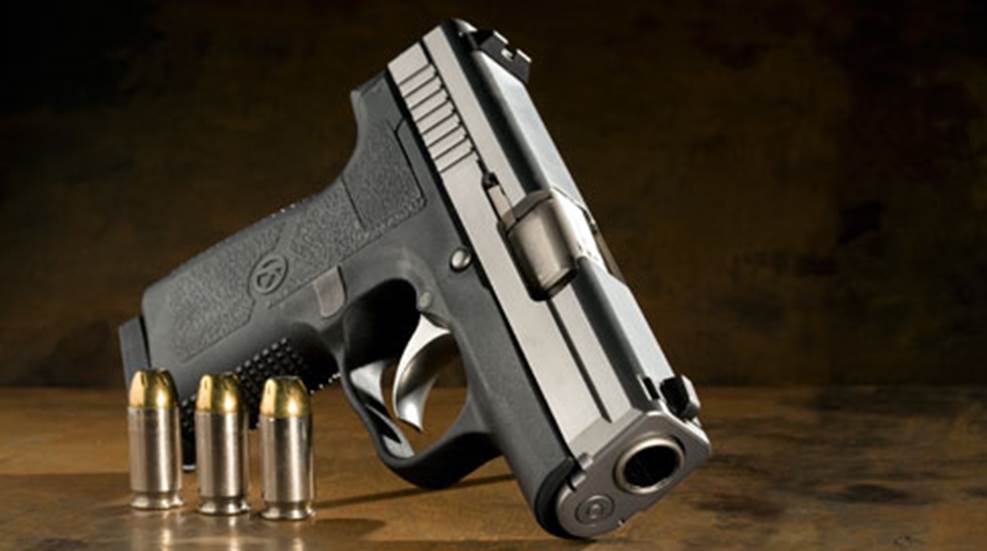 Attacks on one's person seldom occur in the lives of most Americans—and that's a good thing. But attacks sometimes do occur. Unjustified personal attacks, and the loss of life and property that result—as well as all the attendant psychological and physical trauma—have many Americans concerned. Kahr Arms builds pistols specifically for such personal defense uses, and in the last year has surpassed its previous models with two new .45 ACP pistols. Add in an existing model, and you can now buy a new .45 ACP Kahr in three distinct, different sizes—all suited to concealed carry.
The three .45s are the TP45, KP45 and PM45. All follow the general pattern of previous guns in other calibers from the same New England maker. The new .45s bear a strong resemblance to the little 9 mm Kahr I first saw 15 years ago. That K9 was an all-steel pistol chambered in 9 mm Luger. It was well received but drew some criticism for being too heavy for a pocket gun.
Kahr engineers addressed this concern with a polymer receiver that sharply reduced the gun's weight. While Kahr still makes many all-steel models, its firearms with black polymer receivers are more popular. This company understands and fully accepts one of the guiding principles of concealed carry—if the gun is too heavy, it won't be habitually carried. As a corollary to that rule, understand that the day the gun isn't carried will be the day the gun is needed.
Weight may be very important in choosing a defensive pistol, but other matters must also be considered. Size is important, as is simplicity of operation. Also, factor in reliability in functioning and adequate power for the job. Kahrs are built to address these areas.
At this point, we need to take a quick look at the basic Kahr design before we go on to the trio of .45 ACP pistols. They all look very much alike and handle in the same way. The major differences involve size and weight due to caliber and intended mode of carry. There are a couple of sight options, including the excellent Novaks, but the lockwork of the most recent model is essentially the same as that first pistol of the 1990s.
Kahrs use a simple double-action-only (DAO) system of operation, where the same short, light trigger pressure through an arc performs the twin functions of fully cocking the striker and releasing it to fire. With such a system, it is safe to carry the pistol with a round in the chamber. And since there is no need for a manual safety, none is provided. Internal safeties help keep the gun from firing should it be dropped.
The operating drill is very simple and very similar to many of today's full-size service pistols. A sweeping pull of the trigger is all that is required—no intermediate pressure on a safety lever or other device. It is important to understand that slide movement is required to partially cock the striker, after which trigger pressure will complete cocking and fire the shot. The slide movement that happens when the shooter chambers an initial cartridge is enough. It works with the simplicity of a double-action revolver—just pull the trigger and it will fire....