Support NRA American Rifleman
DONATE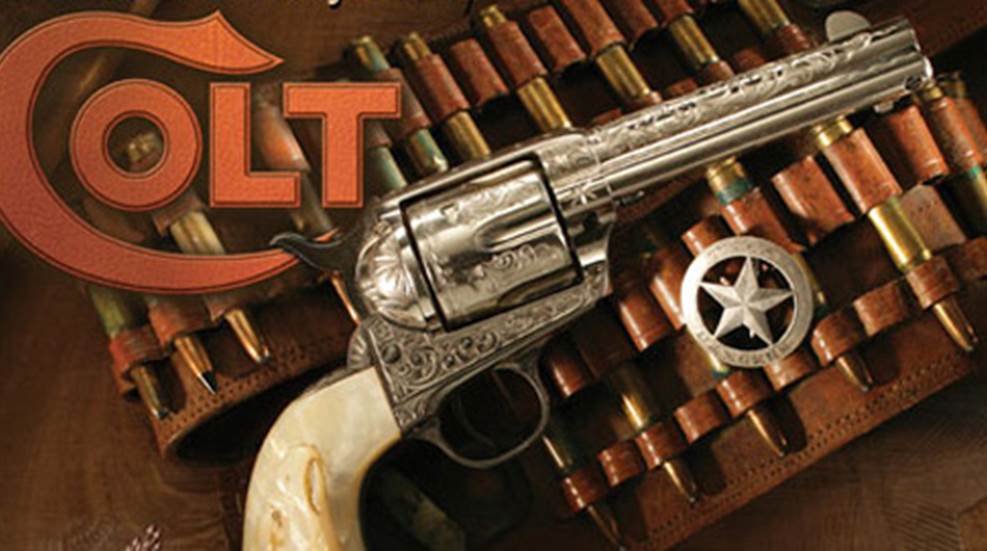 One of the tallest among the famed Texas Rangers was Harrison Hamer – a 6-foot-3-inch man widely regarded as one of the best shots in West Texas with either rifle or six-gun. In addition to being a Texas Ranger, he also served as a mounted customs agent during Prohibition, range detective with the Cattlemen's Association and as a Special Ranger. His two older brothers, Dennis and Frank Hamer, were senior Texas Ranger captains; Frank is best remembered for his work in tracking and killing the infamous outlaws Bonnie and Clyde on May 23, 1934.
Probably the most recognized item in any Texas Ranger's wardrobe, outside his circular Silver Star badge, has to be his sidearm. During the frontier period, and even into the modern era, the traditional sidearm of many Texas Rangers was the Colt Single Action Army revolver, chambered in the hard-hitting .44-40 or .45 Colt. Many of these sidearms were unembellished, functional revolvers, but an engraved example with mother-of-pearl grip panels could be seen in a Ranger's holster from time to time.
This Colt .45, engraved by Hartley & Graham, was given by Harrison Hamer to his brother Frank.
This historic Colt revolver, on loan from the collection of Kurt House, is just one of dozens of items loaned to the National Firearms Museum as part of the latest exhibit, "Guns West!," that tells the story of America's Western history through historical arms, the guns of Hollywood and those used in Cowboy Action Shooting.