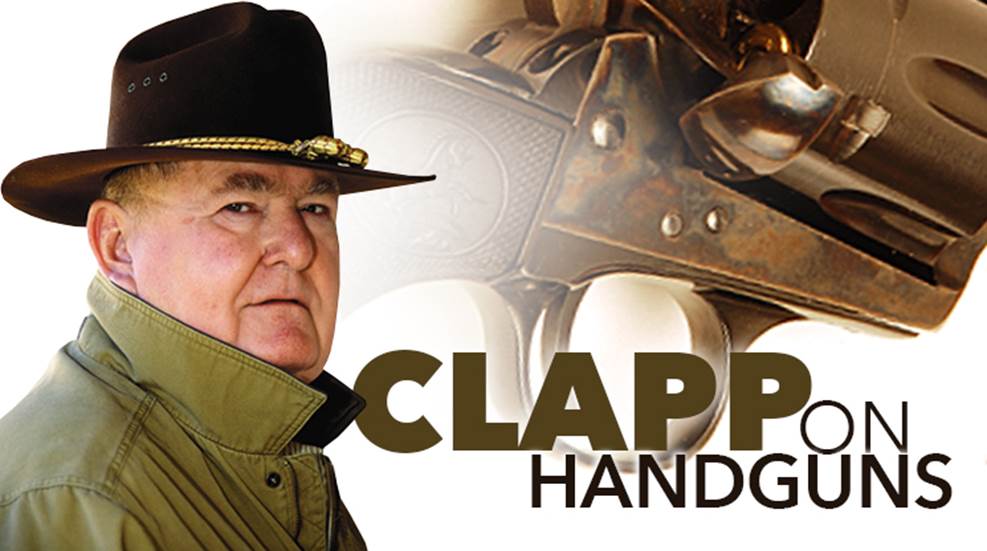 When I was growing up as a handgunner, you could have any kind of sight you wanted, as long as it was black.
Today, I am amazed at the number of sight options that are available. The plain square notch rear and post front is still produced and workable. However, there are endless variations available, both as original equipment and in after-market choices. The red ramp front sight used to be the hot ticket, usually paired up with a white outline rear sight. Those white outlines were never very easy to align, so I'm seeing less of them all the time.
Most of the modern improvements seem to be on the front sight - colored ramps, gold beads, tritium dots, fiber optic rods (that show up as a bright dot) and the Big Dot matched to a shallow V rear sight. The tritium dots are deservedly popular, with my favorite of this type being a horizontal bar rear and dot front. For me, it seems to work with less confusion than the three dot system. One of the least useful for me is three painted white dots.
There's so much to choose from that it is a veritable embarrassment of riches. However, when my friend Wayne Novak wanted to know what kind of sights I wanted on a pair of scandium 1911s he was finishing, I copped out. I asked for, and got, plain black post and square notch rear sights. The rear notch was extra-extra wide (.170-inch) to accommodate my increasingly geezer-y vision.