by
Maj. John L. Plaster, U.S. Army (Ret.)
posted on May 9, 2009
Support NRA American Rifleman
DONATE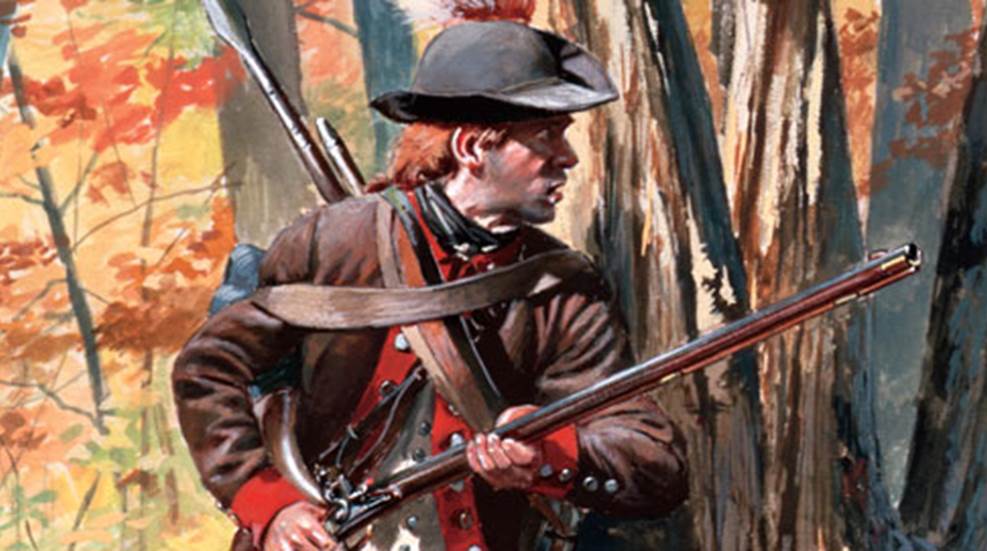 From the opening battles of the American Revolution through its conclusion, American longrifles and the men who wielded them with skill and accuracy played a significant role in securing American freedom and independence.
The Revolutionary War had just begun when the Second Continental Congress met in emergency session in Philadelphia. At Lexington, Concord and Bunker Hill¬-and now, in June 1775, amid the Boston siege-the Minutemen's inaccurate smoothbore muskets stood slim chance of hitting a Redcoat beyond 50 yds. What could be done?
John Hancock, whose elegant signature graces the Declaration of Independence, urged his congressional colleagues to recruit America's frontier riflemen, "the finest marksmen in the world." Future president John Adams agreed, noting that they could fire with "great exactness to great distances." Thus, by special Act of Congress the very first unit of what became the U.S. Army was as revolutionary as the war itself-an all-volunteer rifle battalion. From the trackless forests of Pennsylvania, Virginia and Maryland, marksmen by the hundreds grabbed their fine longrifles and set off for Boston.
They were truly elite, these rifleman-sharpshooters, never exceeding 5 percent of the Continental Army's foot soldiers; yet, these few legendary marksmen and their precision shooting would prove decisive at the war's most critical moments.
In Boston, the newly organized 12 companies of 82 marksmen quickly made life hazardous on the British lines. Congress was told, "riflemen picked off ten men in one day, three of whom were Field officers [and] one of them was killed at the distance of 250 yards, when only half his head was seen." That toll soon rose to 42 enemy soldiers and officers, causing one Englishman to write home that the riflemen's fire had, "grown so terrible … that nothing is to be seen over the breastworks but a hat." Another British visitor warned, "Advise your officers who shall hereafter come out to America to settle their affairs before their departure." After eight months of such one-sided precision rifle fire—and evergrowing artillery fire—the British abandoned Boston. As quickly as they left, however, Gen. George Washington disbanded most rifle companies to fill his smoothbore-armed infantry regiments, and with good reason....