Support NRA American Rifleman
DONATE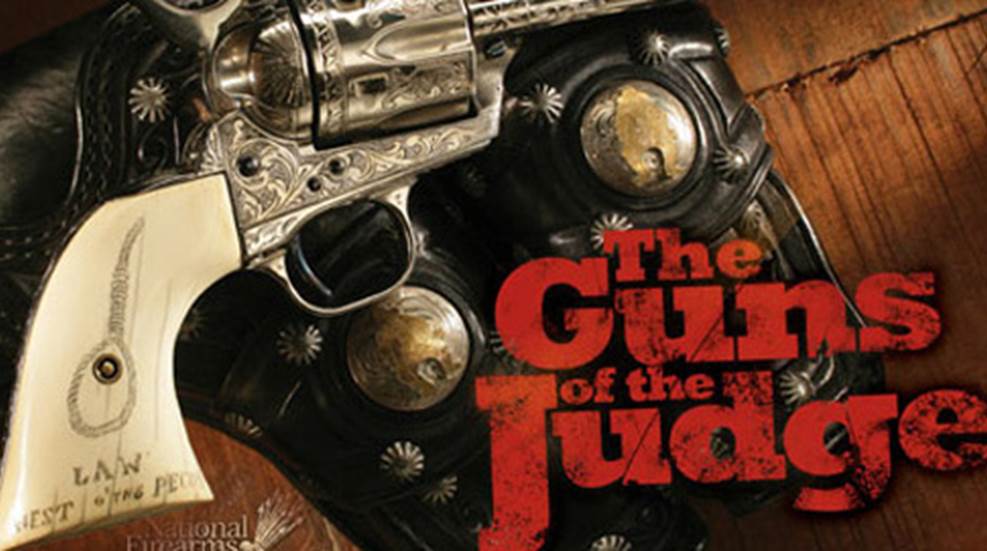 Cowboy Action Shooting was initiated by Harper Creigh after watching a series of Western films on a rainy Saturday afternoon. Already an avid International Practical Shooting Confederation (IPSC) and Soldier of Fortune match shooter, Creigh called up friends Gordon Davis and Bill Hahn and offered up the possibility of holding a match that would be restricted to Western type firearms. From its humble beginnings on a California range to worldwide acceptance as the fastest growing outdoor shooting sport, Cowboy Action Shooting has come a long way.
Today's Single Action Shooting Society (SASS) is 75,000 members strong, with matches held in all 50 states and someforeign countries. Harper Creigh bears the SASS alias "Judge Roy Bean," and proudly wears SASS badge No. 1 in his role as International SASS ambassador as well as director of Membership and Club Development. His chosen brace of Colt Single Action Army revolvers has ivory grip panels scrimshawed with a hangman's noose and the inscription, "Law West o' the Pecos," the chosen moniker of the original Judge Roy Bean, who dispensed justice liberally in the frontier town of Langtry, Texas. These .44-caliber revolvers are usually carried in holsters emblazoned with gold and silver conchos depicting the SASS logo.
The latest exhibition at the National Firearms Museum – "Guns West!" – presents these fine firearms and dozens more historic guns of the Old West on loan from private collections, displayed in the William B. Ruger Changing Gallery.