Support NRA American Rifleman
DONATE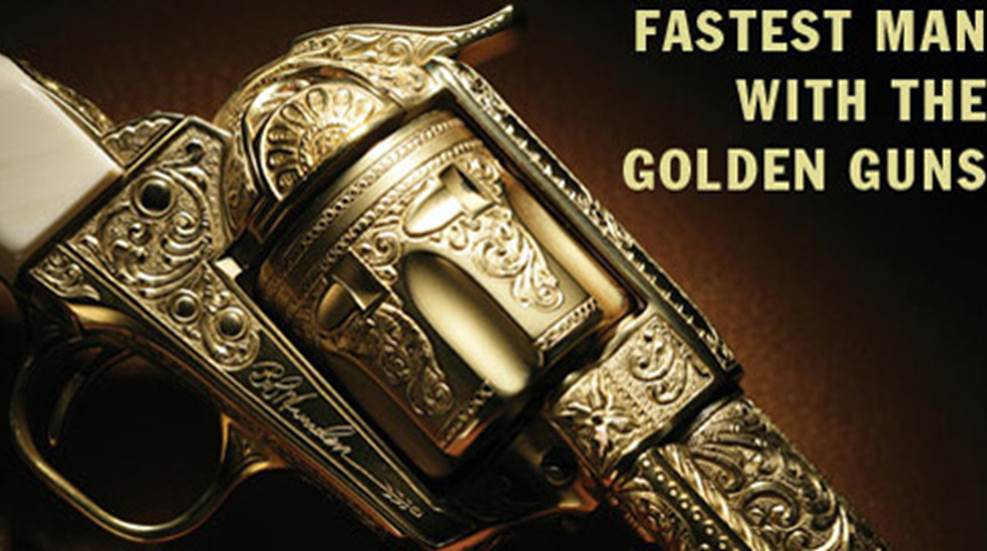 Recognized by Guinness World Records and "Ripley's Believe It or Not!" as the fastest shot alive, Montanan Bob Munden holds over 18 records in exhibition shooting. Among his prized handguns are a pair of Colt Single Action Army revolvers customized with gold plating, engraving and vertical hammer spurs to aid in speed fanning and thumbing for fast draw.
In addition to actively competing and performing nationally, Munden is also an established master gunsmith, offering action jobs on arms sought by champion shooters and celebrities.
Featured in the National Firearms Museum's latest exhibition, "Guns West," these two revolvers are part of an extensive display of Old West guns and gear – just a portion of the museum galleries that span centuries and offer arms enthusiasts an incredible opportunity to see thousands of rare guns.