by
posted on May 21, 2009
Support NRA American Rifleman
DONATE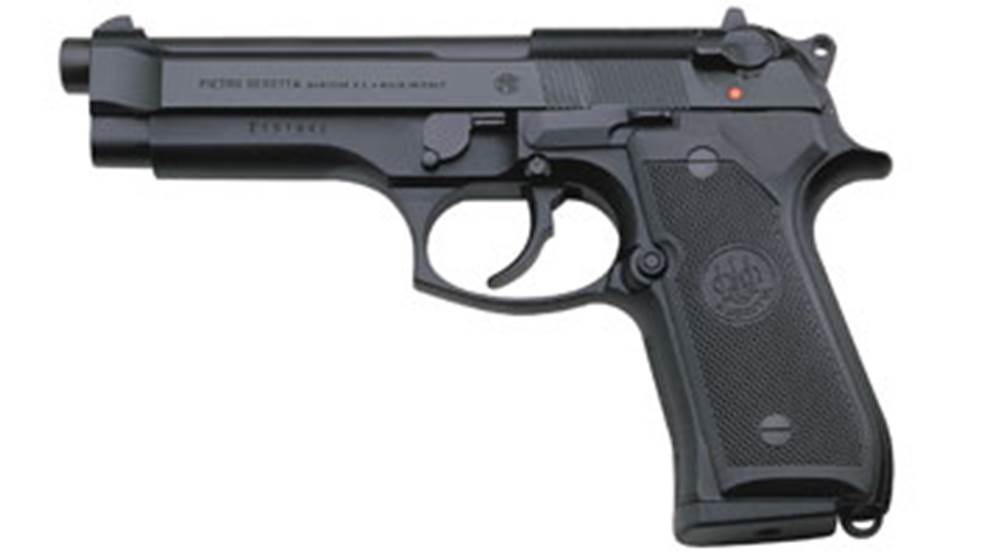 The Beretta Model 92SB-F pistol was adopted in 1984 as a U.S. government military standard pistol. Its official designation is the M9 pistol or PDW (Personal Defense Weapon). More recent imports of this Beretta 9 mm are marked as Model 92Fs.
Tracing its ancestry back to the earlier, single-action Beretta Models 1034 .380 and 1951 "Brigadier" 9 mm pistols, the double-action 92F's disassembly instructions may be applied in part to earlier variants of the Beretta Model 92 and the Brazilian-made Taurus 92, although both of these pistols feature frame-mounted sear-blocking safeties instead of the 92F's slide-mounted firing pin block safety. When the safety on a 92F is turned down to the "on-safe" position, the firing pin is physically disconnected from the hammer and the connection between the trigger and sear is interrupted.
An additional blocking device incorporated in the 92F is designed to prevent the firing pin from moving forward to strike a cartridge primer unless the trigger is pulled rearward, even if the pistol is dropped and lands muzzle-first...